On Tour
***

NO PRODUCTIONS ON TOUR AT THE MOMENT

 

***
JOTO: CONFESSIONS OF A MEXICAN OUTCAST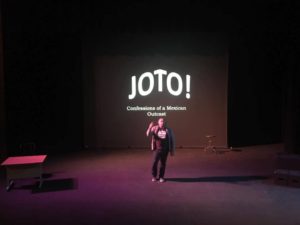 Written and Performed by Carlos-Manuel
Directed by Jimmy A. Noriega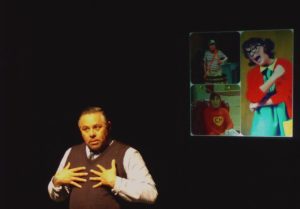 The play is based on interviews and the playwright's autobiography
and touches upon the often "invisible" difficulties of living on the margins of multiple communities.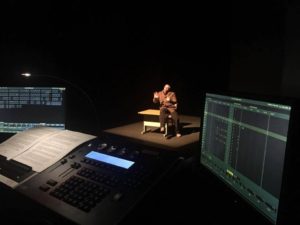 It examines the impact of religion, law, and social stigmas in the areas of education, family, love, and the arts.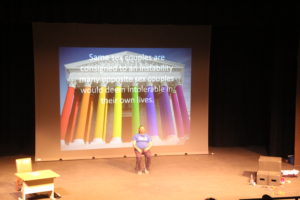 It is the first play to take on the intersections of mixed-status (undocumented/citizen) relationships in the wake of the Supreme Court ruling on marriage equality.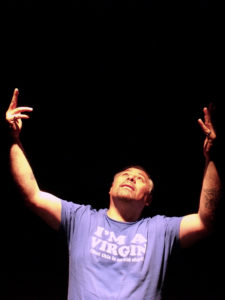 "Joto is a comedy that has heart, guts, and a message."
Haydee Canovas (from a review of the play in Café Onda)
"Joto is truly one of the most profound and beautiful
plays I have seen. A simultaneously hysterical, emotional, and critical look at the experience of being
queer, undocumented, and a Latino in the U.S."
Christa Craven (Women's, Gender, and Sexuality Studies and Anthropology)
"Not only timely and necessary but also funny and very touching." (Kathy McCarty, playwright)
Check our promotional video here
PERFORMANCES 
CONTRA COSTA COLLEGE, KNOX PERFORMING ARTS CENTER, San Pablo, CA: December 2, 2016 & February 10, 2017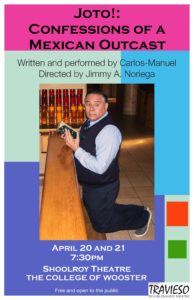 THE COLLEGE OF WOOSTER, SHOOLROY THEATRE, Wooster, OH: April 20 & 21, 2016
***************************************************************************************************************
LA VIDA LOCA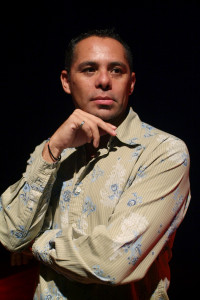 An apolitical in-your-face odyssey of a Mexican Immigrant
A one-man show
Written and Performed by Carlos-Manuel
Conceptual Direction by Antonio Ocampo-Guzman
SUTEATRO CULTURAL AND PERFORMING ARTS CENTER, Denver, CO: April 23 & 25, 2015
CINCINNATI CONVENTION CENTER, Cincinnati, OH: June 8, 2014
UNIVERSITY OF NORTH CAROLINA, Chapel Hill, NC: January 28 & 29, 2011
WYOMING UNIVERSITY, Laramie, WY: April 8, 2010
Part of the Matthew Shepard Symposium on Social Justice
WELLESLEY COLLEGE, Wellesley, MA: February 22 & 23, 2010
UNIVERSITY OF OREGON, Eugene, OR: May 14, 2009
NACCS XXXVI CONFERENCE, New Brunswick, NJ: April 10, 2009
MIAMI UNIVERSITY-HAMILTON, Hamilton, OH: April 3, 2009
UNIVERSITY OF CALIFORNIA-DAVIS, Davis, CA: April 29, 2008
UNIVERSITY OF NEVADA, LAS VEGAS, Las Vegas, NV: November 10, 2007
TULANE UNIVERSITY, New Orleans, LA: November 8 & 9, 2007
Latin American Studies Association (LASA), Montreal, Canada: September 7, 2007
NoPassport Conference, CUNY, New York, NY: February 3, 2007
UNIVERSITY OF NORTH CAROLINA-CHAPEL HILL, Chapel Hill, NC: January 30, 2007
ARIZONA STATE UNIVERSITY, Tempe, AZ: November 18, 19, 20, 2006