00032: IL DOTTORE DI BOLOGNA
The last commedia dell'arte character on my list is commonly known as IL DOTTORE, "The Doctor." His real name is "Il Dottore Balanzone" and he's from Bologna. He's part of the older generation of characters, "I Vecchi," (The Old Ones) and he's best friends with Pantalone, another "vecchio."
Il Dottore Balanzone is not a "medicine" man but rather a "Doctor of Letters," a man who has been educated in the first university in Italy and the oldest university in Europe: The University of Bologna. Il Dottore is "physically heavy" because of his knowledge, hence his name Balanzone, which derives from "balanza/bilancia," meaning both "balance" and "scale."
Although Il Dottore has many names, he has been worldly recognized as "Il Dottore Lombardy" thanks to Carlo Goldoni's famous play, "The Servant of Two Masters." However, in Bolonga he's "Il Dottore Balanzone," and in academic and theatrical settings, this commedia dell'arte is simply refer to as "Il Dottore."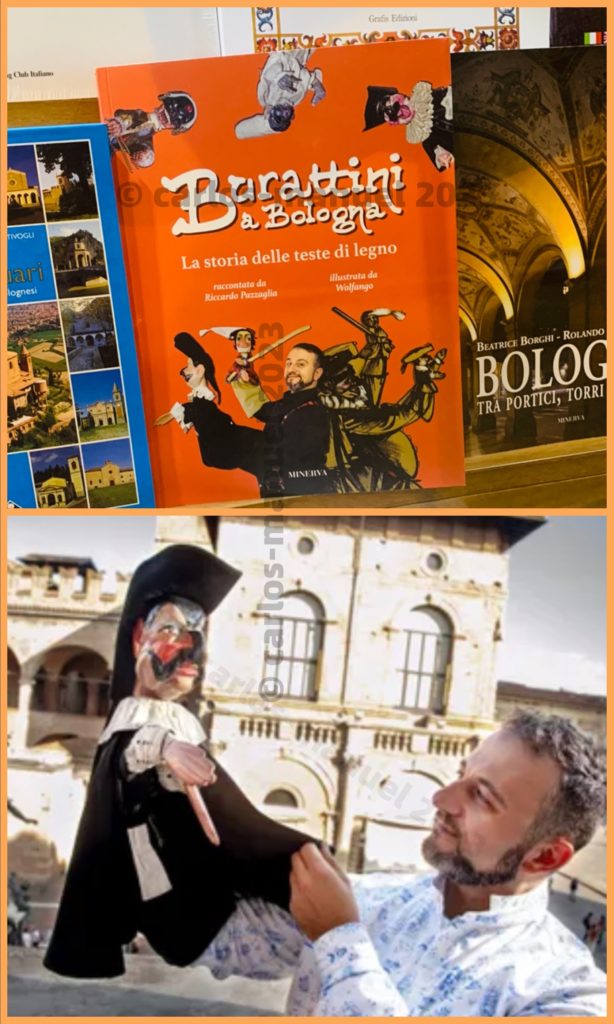 While visiting Bologna, a city that has been incredibly modernized, I found myself disappointed because there were hardly (if any) signs of Il Dottore's existence. I was quickly reminded of Florence, the city of "Il Innamorati," (The Lovers) who were also not depicted in anything around the city, and Milan, a city that became the adopted home of Brighella, also not seen anywhere.
As someone who is actively looking for signs of commedia, Il Dottore quickly started to surface here and there, like a mirage in the middle of the desert. First on a bookstore's window display, I saw a book about (burattini) hand puppets. Then in a men's department store, I saw a "symbolic" image of Il Dottore. Then in a wine shop I spotted two bottles of wine name BALANZONE (note the shape of the bottles.) Last but not least, in an art house I saw several figurines of Il Dottore, unfortunately, the employees did not allow me to take pictures of them. All I could do is take pictures of the ones located in the window display.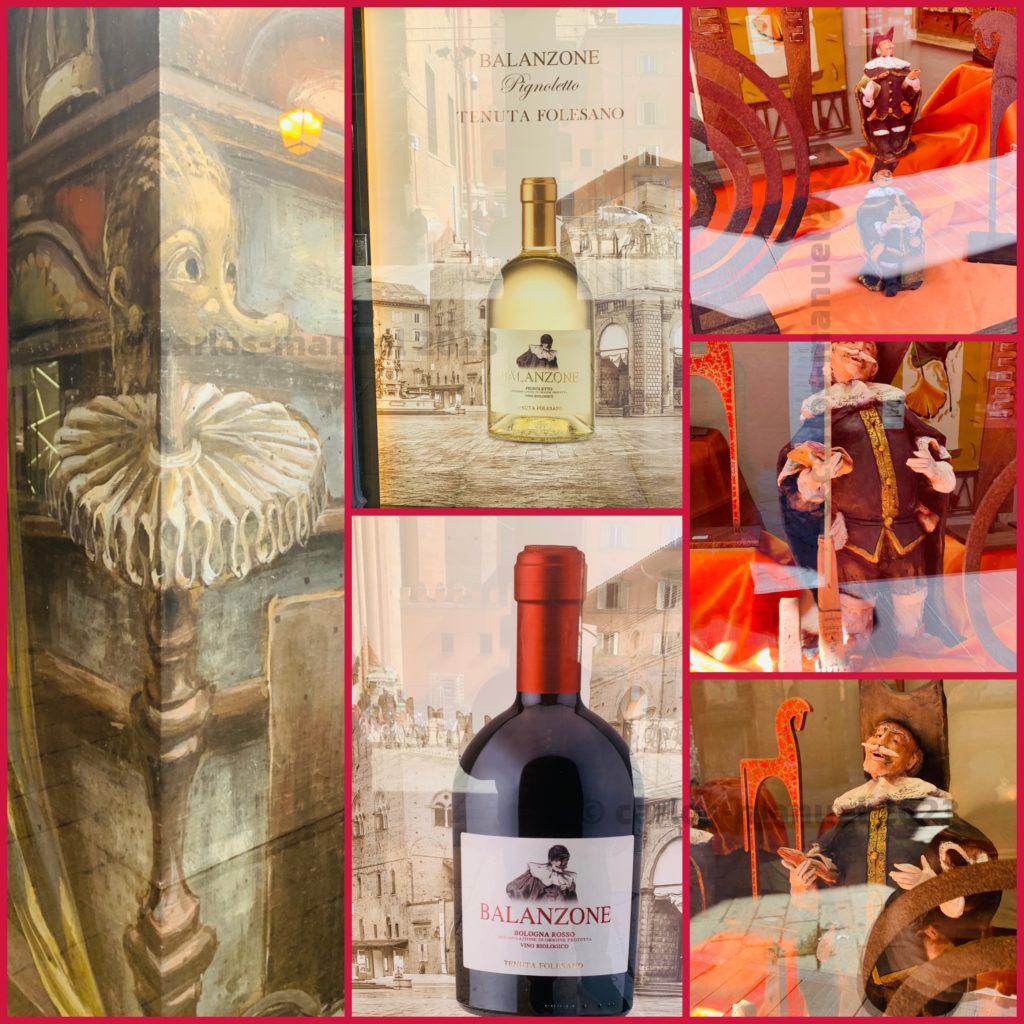 When I saw the book, I noted the name of the actor, Ricardo Pazzaglia. A quick google search let me to "Burattini a Bologna," which is also the name of the book. "Puppets in Bolognia" is an organization founded by Ricardo Pazzaglia with the goal "to preserve the centuries-old tradition of hand puppets made and animated by Bolognese puppeteers, while embracing all types of local theatre." (From the "Burattini a Bologna Website.) The organization has a museum, a shop, and an educational program. All closed, unfortunately during the days I was there.
In the end, though, these findings helped me realized one thing: Il Dottore Balanzone is alive and well and living in Bologna.